Career Alternative RN Education: CARE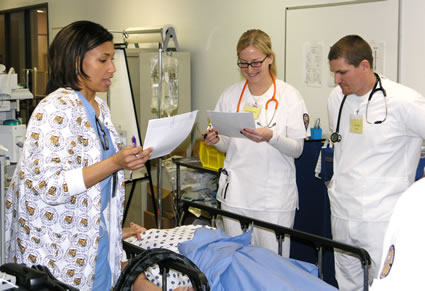 Accelerated BSN Plan for Basic Licensure
This accelerated curriculum prepares graduates to earn a Bachelor of Science in Nursing (BSN) degree in less than a two-year time frame of study. Upon graduation, a student is eligible to write NCLEX-RN the examination for licensure for a registered nurse (R.N.).
BSN Program for Students with a Degree
Applicants must meet the requirements for a baccalaureate degree mandated by the Louisiana Board of Regents and complete designed courses in the biological sciences (e.g. Anatomy and Physiology).
For information regarding the CARE Program of Study, please contact:
Dr. Stephanie Pierce - spierc@lsuhsc.edu