Research Priority Areas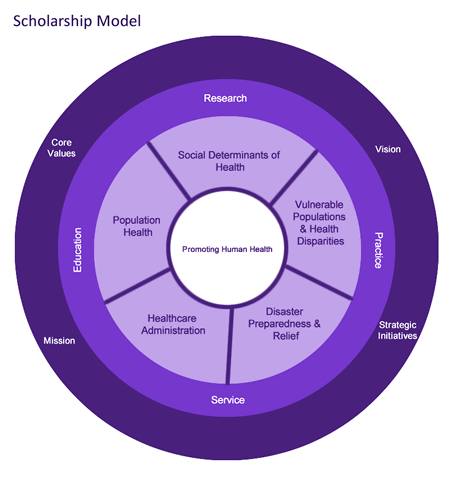 ---
The LSUHSC School of Nursing's (SON) unique focus is situated in the populations we serve and the geographic area in which we live. The LSUHSC SON is committed to addressing the healthcare needs of the residents of New Orleans and Louisiana. Thus our areas of emphasis Chronic Illness, Minority and Underserved Populations, Disaster Preparedness and Relief, Healthcare Administration and Population Health are representative.
Louisiana, Mississippi and Alabama suffer the poorest health outcomes in the nation due in large part to the prevalence of chronic disease. Residents of Louisiana, suffer from poverty, low educational attainment, low health literacy and poor access to healthcare – minority groups carry the greatest burden.
As a result of the devastation our community endured during and after Hurricane Katrina, School of Nursing faculty led the way in the development of advanced disaster preparedness and relief programs. These programs have been shared with communities throughout the country and internationally.
Due to the high risk of disparate care residents of New Orleans and Louisiana face, we have a robust program of healthcare administration that includes faculty, course work, and practicum experiences for our undergraduate and graduate students. We believe this focus is critical to prepare future healthcare administrators to address the arduous challenges we face.