Nursing Alumni Association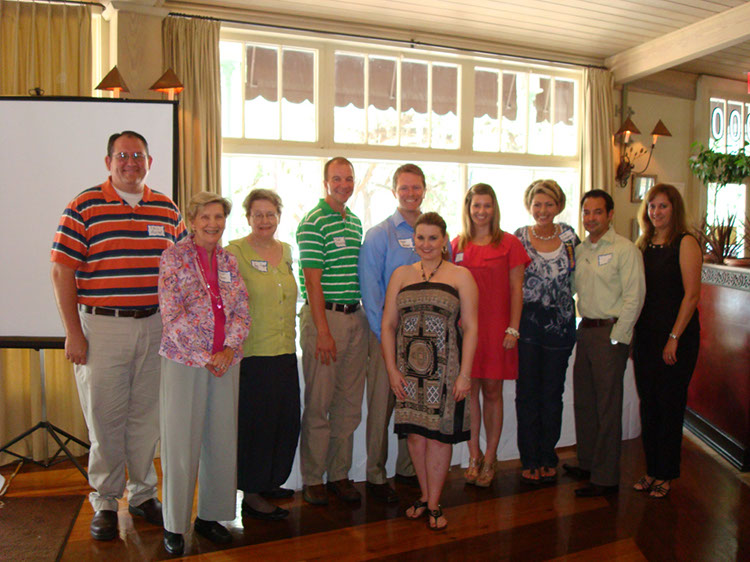 This organization includes nursing alumni who have graduated from any program at the LSUHSC School of Nursing since its inception. A membership category is available for "Friends of the Alumni" who are non-alumni. Activities of alumni promote the status of the School of Nursing through recruitment, revenue generation, networking, and information dissemination within the university and community. Social, professional and personal development opportunities exist through membership in the Nursing Alumni of LSUHSC.
The LSUHSC Nursing Alumni Association meets monthly, on the last Wednesday of each month, except for the months of June and December when the annual meeting and end-of-the year celebration are held.
Contact the LSUHSC Nursing Alumni Association via e-mail at:
NursingAlumni@lsushc.edu
Or write to:
LSUHSC Nursing Alumni Association
Box G4, 1900 Gravier St.
New Orleans, LA 70112.
The Alumni Association has openings for the following positions:
Secretary
Parliamentarian/Historian
4 Board Member at Large Positions
Please email Judy Gentry at jgentr@lsuhsc.edu if you are interested on being placed on the ballot. Elections will be held at the annual meeting. Please see the website for more information.

The Alumni Association's Annual meeting will be held on June 29, 2013 starting at 2pm at Superior Grill. The cost is $45/person for lunch and margaritas. Please contact Melissa Pretus-Hudson mpretu@lsuhsc.edu to RSVP.