Sigma Theta Tau International - Nursing Honor Society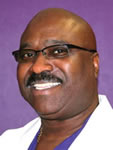 Welcome to the Epsilon Nu Chapter of Sigma Tau International. Sigma Theta Tau International is an Honor Society of Nursing committed to fostering excellence, scholarship and leadership in nursing to improve health care worldwide. The Society promotes the use of nursing research in health care delivery and makes its resources available to all people and institutions interested in the latest knowledge in nursing care.
The Epsilon Nu Chapter 131 was chartered on January 30, 1982. The goal of Epsilon Nu is to promote scholarship in all aspects of nursing, including, research, education and in all health care settings.
Epsilon Nu Chapter inducts approximately eighty new members each year including students, faculty, and nurse leaders from local hospitals and schools. Approximately 90% of LSUHNO faculty are active members of the Epsilon Nu Chapter. Eligible inductees will be invited to become members. Please see the LSUHNO website for membership criteria.
The Epsilon Nu chapter currently holds the Chapter Key Award distinction. This distinction is awarded to Sigma Theta Tau chapters which have contributed major contributions and achievements in nursing.
Epsilon Nu has annual fundraisers to assist with funding for research projects. Some of these have included partnering with the Leukemia and Lymphoma Society's Light the Night Walk and a Holiday Silent Auction.
All active members of the Epsilon Nu Chapter can apply for the Sister Henrietta Guyot Award, which aims to facilitate the advancement of nursing science and scholarship by providing grant support for research studies designed and implemented by members of the Epsilon Nu Chapter of the Sigma Theta Tau International Nursing Honor Society (STTI). The criteria for the Award is listed on the LSUHNO website.
The Board of Directors and I are looking forward to working with each of you as we continue to support research, leadership, and scholarship in nursing.
Quinn Lacey, PhDc, RN
President Epsilon Nu Chapter
Sigma Theta Tau International Homepage