Academic Success Program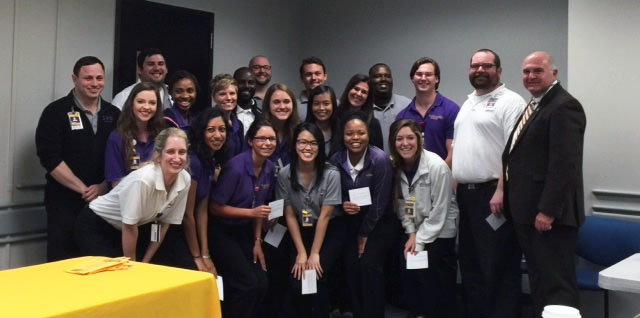 "Success is neither magical nor mysterious. Success is the natural consequence of consistently applying basic fundamentals." ~ Jim Rohn
The Academic Success Program provides skills and academic coaching interventions assisting students to successfully navigate their way through their chosen academic program. The program monitors students using StarFish, an early alert system. StarFish allows instructors to raise flags related to different academic considerations such as attendance, incomplete assignments, low mid-term grades, and at risk of being unsuccessful in a course. The flags provide notification to the student, course instructors, faculty advisors, and the Academic Success Coordinator. The Academic Success Coordinator monitors student progress and strategically provides interventions for academic success for all students. The interventions address a number of areas including study skills, test-taking skills, and time management skills.
MISSION
The mission of LSU Health New Orleans School of Nursing's Academic Success Program is to provide students with additional support to promote lifelong learning and critical thinking skills. These skills will enable students to negotiate obstacles as they pursue careers in nursing. The Academic Success Program fulfills this mission through collaborative efforts with faculty and staff, academic coaching, and tutoring opportunities to support active and collaborative learning. The Academic Success Program exists to promote and fulfill LSU Health New Orleans School of Nursing's mission to launch innovative initiatives and create successful leaders in the field of nursing.
VISION
To provide cutting-edge academic support programs that facilitate student success and successful progression toward degree completion for all students at various levels in the nursing program.
---