Moodle
---
What is Moodle?
Moodle is a course management system that allows for the creation of online courses. Moodle allows for the delivery of course content and for teachers and students to interact in an online learning environment.
---
How do I get to the Moodle website?
The web address for Moodle is: https://moodle.lsuhsc.edu . Moodle can also be accessed through the School of Nursing website by clicking on Current Students.
---
What user name and password do I use to access Moodle?
When logging into Moodle you will use your network account information. The same user ID and password used for your LSUHSC email account. For information on network user ID's, click here.
---
I cannot log into Moodle - what do I do?
Verify that you are using the correct network account information to log into Moodle. Make sure your network account has not expired or is locked out. If you need to reset your password or unlock your account, you can do so at this address: http://www.lsuhsc.edu/changepassword. If you are still having trouble logging into Moodle, contact Richard Smith or Marco Sosa at NSComputerSupport@lsuhsc.edu.
---
My courses aren't listed - who do I contact?
The enrollments for Moodle are automatically downloaded nightly directly from the official enrollments in PeopleSoft. If the courses you have registered for are not listed in Moodle, it may mean that something is amiss in your registration. Please contact the Office of Student Services/Affairs to ensure you are registered for the proper courses.
---
How do I post to a forum in Moodle?
1. On the course's main page you should see an Activities section, click Forums.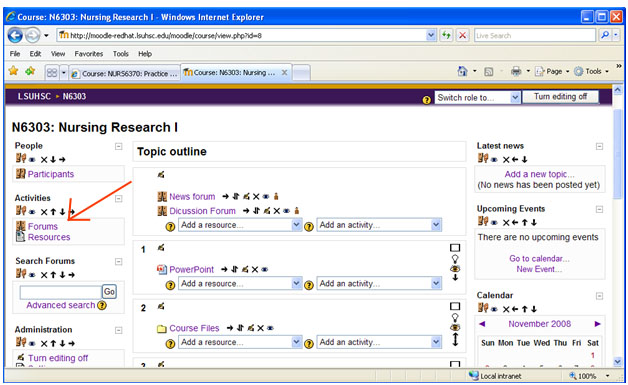 2. Select the forum to which you want to reply.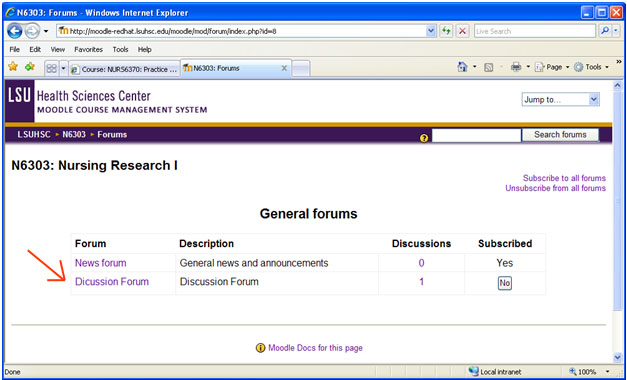 3. Select the discussion to which you want to reply.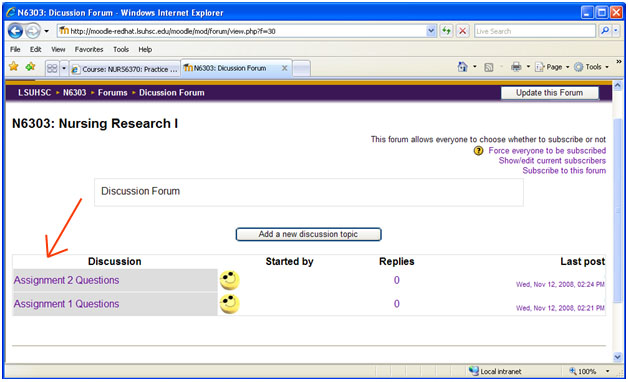 4. Click Reply next to the comment to which you want to reply.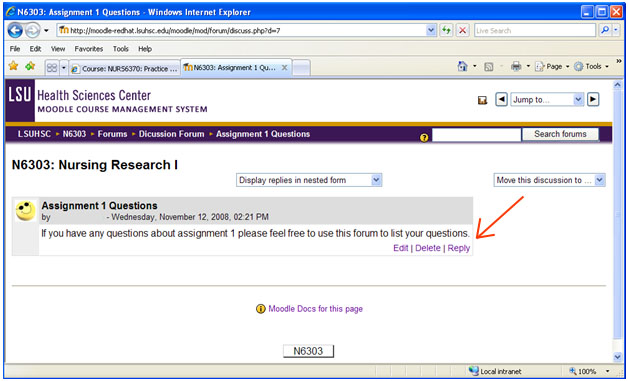 5. Add the message you wish to post. Click Post to forum to submit your message.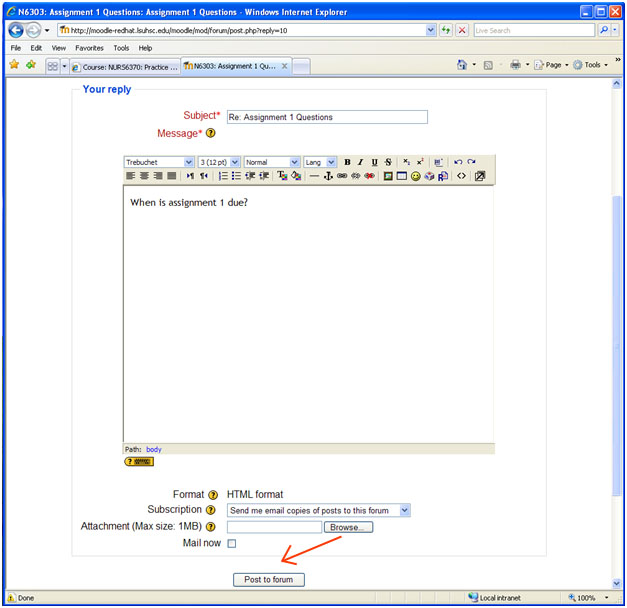 6. You should now see your reply below the initial message.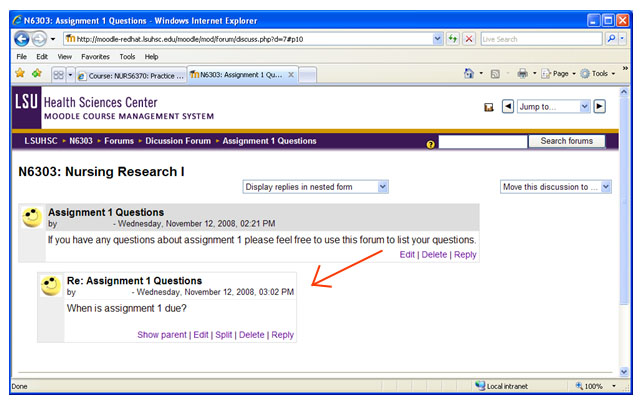 ---
What other Moodle help resources are there available?
Moodle Docs - http://moodle.grok.lsu.edu/Categories.aspx?parentCategoryId=483
---
Creating File links using LSU Health FileS for files exceeding Moodle file size limit
1. Access the following link: https://files.lsuhsc.edu/
2. Use your LSUHSC email address and password to logon.
3. Select "FileLink" at the top of the page.
4. Under the New FileLink tab click on the green "Select File" button.
5. Select your presentation and choose Open.
6. Adjust the Expire Link at setting to an appropriate date.
7. Uncheck "Send Download Receipts" and "Require Authentication".
8. Click on the blue "Create Link" button.
9. Once the file link has been created you will see a blue Download button under your file.
10. Select "FileLink" at the top of the page.
11. Choose the Existing FileLinks tab.
12. Copy the link for your file into a word document.
13. Upload the word document to your assignment in Moodle.