Disaster Education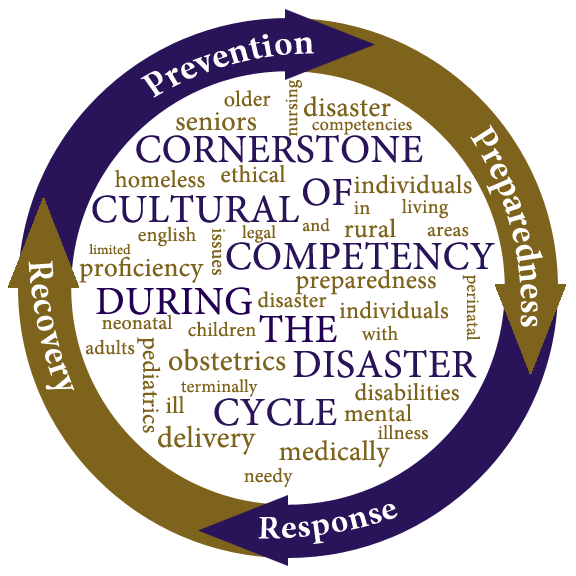 Purpose:
The purpose of the (C3DC) Program is to offer continuing education for registered nurses who want to gain knowledge, understanding and judgment to minimize health hazards and life-threatening issues to vulnerable populations during the disaster cycle. The program will provide strategies addressing the four phases of a disaster to enable nurses to facilitate and work effectively as members of a team to manage both the physical and psychological impacts of disasters on vulnerable populations.
Disclaimer
"This project is supported by funds from the Division of Nursing (DN), Bureau of Health Professions (BHPr), Health Resources and Services Administration (HRSA), Department of Health and Human Services (DHHS) under grant number D11HP22192, Nurse Education Practice, Quality and Retention, for $732,669. The information or content and conclusions are those of the author and should not be construed as the official position or policy of, nor should any official endorsement be inferred by, the DN, BHPr, HRSA, DHHS, or the US Government."
The contents of the Cornerstone of Cultural Competency During the Disaster Cycle (C3DC) Program are the Intellectual Property of LSUHSC School of Nursing and shall not be reproduced or copied without expressed permission.